If you really think of that phrase literally, it can be rather graphic. Right? aaaaaAHAHAHAHHHAH Ker SPLAT! Sick... did you see how that? A man just fell from the sky and hit the pavement right in front of us! OH! There's another! And another! It's raining men!
Luckily, we are using this phrase metaphorically. Makes you appreciate "the metaphor" a little more I expect. Honestly, I've never in my life experienced such a thing - literally or metaphorically. It rarely even sprinkles men in my neck of the dating woods. I am the Death Valley of men precipitation. However, there are a few men I wouldn't mind raining down upon me... even in the literal sense... because that would be sort of morbidly cool. There are a lot of reasons why I choose the men below - and not all them have to do with making out. Though... I wouldn't mind that either ;)
Drum Roll....
Clinton Kelly. Right? Stylish, hilarious, loooove. I'm sure we'd be the greatest of friends and who doesn't need a shopping buddy to honestly tell you "wow... you look like a packaged sausage... take that mess off!" He'd be a true friend like that. And I need me a true, hilarious, shopping, man-friend like that. Plus there wouldn't be any "DTR" pressure because he "R's" for the other team. Easy peezy.
Also...
Bob from Biggest Loser. Now that I have my wardrobe manager... I need to look gooood in them clothes. Plus Bob is hot. Right? So hot. Here's another picture in case you aren't sure of his hottness...
And of course, now that I dress well and my bodies rockin... I need some arm candy. I submit the below options:
OR
I'd also take
Enters: Harrison Ford (below). First, Indiana Jones is my ideal fantasy man. Right? I mean, he's got the geekery and dorkness of an academic; which I'm a COMPLETE blathering SUCKER for... AND, he's still courageous, adventurous, and spontaneous with his whip snapping, woman woo'ing, Nazi-defying, ways.And check out that hat. That hat is sexy on a stick.
Second! I'll take Harrison Ford 20 years ago or today... as in right now. Right? Look at him. LOOK!
But these are just the man-crushes. Naturally, I have some girl-crushes as well. All girls have girl-crushes just as all dudes (though they won't admit it generally - eye roll) have dude-crushes. I'm not ashamed of my girl-crushes and genuinely believe that the below women and I could probably be best friends. (Stalker alert!). Or at least enjoy each other's company. Discuss books, music... share clothes. Or mainly let me borrow their's... well maybe their shoes. Can't imagine Nat and I wear the same size of jeans (mumble grumble).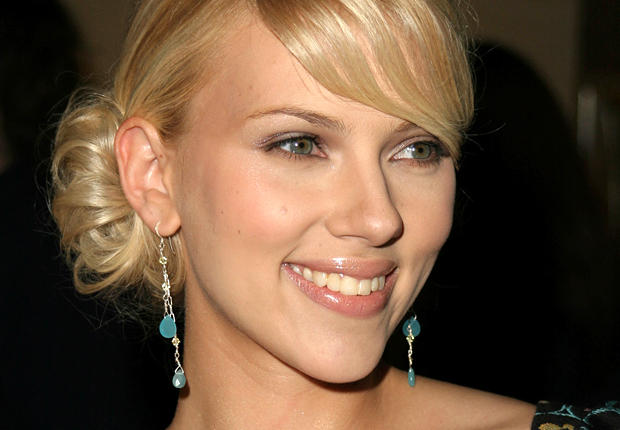 The classy and always stunning Scarlett J. Maybe she'd let me borrow her clothes. Don't ya think? Maybe! She's down like that. In in exchange.. I'd let her use my Gateway parking pass. Fair is fair!
And next...
I read in a magazine once - that one of Natalie Portman's favorite books was The Bell Jar, by Sylvia Plath. I was like "Nuh-uh! Me too!" And she then proceeded to quote my favorite analogy from the book about a fig tree and all the choices facing the antagonist as a woman. And the longer she waits to decide what path to take, the figs (representing her choices) shrivel and fall to the ground. Natalie and I, we could talk about books. Something I look for in all my girl-crushes.
Class. Beauty. Talent. Royal. I love Julie Andrews.
I see this as my future. Pink and pearls. That's where it's at. And I bet she has some classic shoes too I'd wear today or 40 years from today. This lady is tiiiiimeless.
So there you have it. I'm sure there are many more men out there I'd like to hook arms with and plenty of fabulous women who would love to be friends with me...er me with them. BUT I thought I'd just list a few and hopefully help you reminisce about the men (or women) you wouldn't mind raining down upon you. Come on... you can think of someone you wouldn't mind dropping from the sky and keeeeeeeerSPLAT! land on the pavement on your way home from work... school.. the grocery store. Why yes Matt Damon, though your leg is strangely twisted from that rather nasty fall, you MAY carry my grocery bags. Bring Johnny Depp with you - he looks like he may need me to stitch up his forehead. Siiiiigh. Every woman's dream.