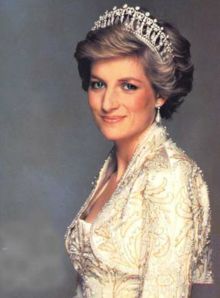 Ya know what would be worse? Being the soon-to-be husband of the woman who keeps getting compared to your deceased Princess MOTHER who died tragically in a car accident... forever...
Yep... that'd be rough.
BUT!
They still got a fairy tale wedding so I'm going to go ahead and say it all evened out (the evermore comparing part - clearly not the dying part - cause that would be pretty sick). I will also say that I loved watching the ceremony. Those British - I love them. They've always done it "this way" and they will always do it "this way" and no one will ever make them do it any other way. The British are so constant. England has a timeless and magical soul I've always admired. I spent 6 weeks one year soaking in the wonders of London, Canterbury, some lovely English countryside, Bath, and New Castle and knew upon my arrival it would never quite be enough until I returned back to live there always. And I will live there. Mark my words. England is the place for me!
Thus, I hold, and have for sometime, the strong belief I should've been born British. Perhaps I will tell you about this sometime; but suffice it to say, America would never socially accept such an exuberant number of lovely ladies' hats. This, I feel, is one of our most egregious oversights. Alas.